Adobe Lightroom Course Content
Lightroom Training...
We've just uploaded the Lightroom Course content onsite today - the course covers all the major aspects of Lightroom and provides a good overview of the software.
Find out how to retouch and edit your photographs using Lightrooms Develop tab including colour correction, white balance, cropping and repairing red eye. It's easy to build up a huge amount of images in very little time but we'll show how to organise them using catalogue and keep track of exactly what is going on in your photograph collection.
Even the best photos in the world need presenting properly to show them at their best and on this Lightroom Course find out how to create slick running multimedia slideshows. These are great particularly when you need to show a brief for clients, presenting a portfolio and we will show you how to add audio and extra whizzy bits to give your slideshow a professional zing.
We run Lightroom Training onsite across the Midlands and UK but can also organise training in the heart of Nottingham. We are happy to run courses for individuals or for company groups up to 6 people.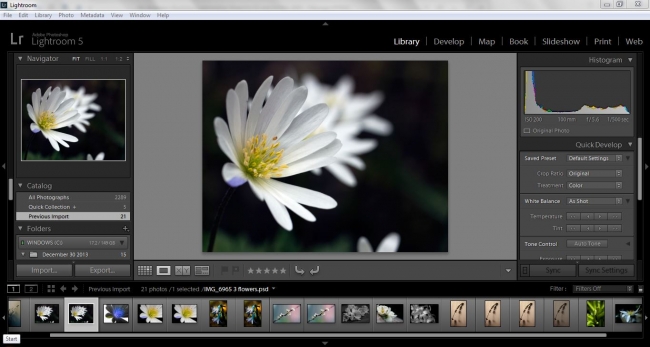 Take a look at the course Lightroom Training Course Overview or give us a call on 07511 999 158 for a quick chat to discuss the various options,