Acrobat Advanced Course...
This Acrobat Advanced Training Course takes you away from the 'prettier' side as in the Introduction Course and shows you how to use Acrobat on a different level. Learn to construct Acrobat Forms from scratch by designing and developing interactive forms for data gathering. Understand how PDF accessibility works and how to add and modify tags, work with passwords and security, collaborate with others using Acrobat.com.
Who should attend...
Tthis Acrobat Advanced Course is ideal for those who have been on the Acrobat Introduction Course or anyone who has gained experience in the workplace. We run courses in most versions of software up to and including Acrobat XI.
Acrobat Course Objectives...
By the end of the Acrobat course you will be able to...
Import Predesigned Forms and Add Form Fields
Create Forms from Scratch
Validate Forms
Work with Interactive Acrobat Forms
Set Security
Work with PDF Page Elements
Prepare Acrobat PDF documents for Print Bureau's
Collaborate Externally with PDF Documents
Adobe Acrobat Course Locations...
We run Acrobat Training onsite across the UK and any training course content can be customised and organised around you. We hold Acrobat Courses in the Midlands, Manchester, Leeds, Cambridge, Oxford, London, Birmingham and across the UK.
This course takes one day or two if combined with the Acrobat Introduction Course
Adobe Acrobat Advanced Training Course Overview...
Acrobat Advanced Navigation
Work with Bookmarks
Setting Buttons
Working with Links

Acrobat Content
Headers & Footers
Adding & Editing
Working with Watermarks

Acrobat Security and Password Protection
Password Protection
Permissions
Digital ID
Document Signatures

Acrobat Collaboration
Shared Review
Page Collaboration
Combining Content
Panel Options

Acrobat Forms
Working with Forms
Creating Forms from Scratch, PDF,
Importing & Working with External Forms
Adding Form Fields
Form Field Preferences
Drop downs, List Boxes, Checkboxes, Text Fields, Buttons, Radion Buttons, Groups of Radio Buttons
Form Validation

Acrobat FormsCentral
Understanding FormsCentral
Setting an Account
Design Forms using Drag and Drop
Work with Customised Templates
Distribute Forms using Twitter, FaceBook
Embed Forms onto WebPages
Sort Data
Generate Data Charts

*This module is purely optional

Acrobat and MetaData
Working with Seach
Creating a Search Index
Working with MetaData in Search

Acrobat Accessibility
Understanding Accessibility
Tagging for Access
Accessiblity

Acrobat Indexing
Create an Index
Rebuilding Indexes
Manage Embedded Indexes


Image Usage
Inserting Sound into PDF
Inserting Video into PDF

Adobe Acrobat Advanced Training Course Prices...

First Person £275.00 ALL INC per Day
Second & Subsequent Persons £75.00 ALL INC per Day

Price includes full post Acrobat Course Support and access to online manuals

We run Acrobat Training UK wide in the Midlands, Manchester, Leeds, Cambridge, Oxford, London, Birmingham, Derby, Nottingham, Lincoln, Milton Keynes, Chester, Liverpool, Lincoln, Sheffield. Please contact us to find out more about Acrobat Courses in your vicinity..
Acrobat PDF Training ...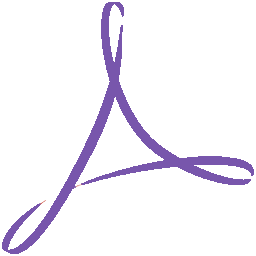 What will you learn?...
On this Acrobat Advanced Course you learn how to...
Create Forms...
Design & Develop Forms...
Work with Form Fields...
Work with Interactive Forms...
Understand Forms for Data Collection...
Work with Security...
Password Protect & Permissions...
Understand PDF Accessiblity Issues..
Collaborate with others...
Work with Acrobat.com
Other Acrobat Courses...
Acrobat Introduction Course...
Call us to discuss our...
Acrobat Workshops & Bespoke Training