Adobe Illustrator Advanced Course...
This Adobe llustrator Advanced Course will give you an intensive knowledge of Illustrator building and expanding on pre existing skills. It is suitable for those who have already completed our Illustrator Introduction Course or worked with Illustrator in the workplace.
Adobe Illustrator Advanced Course Information...
On this Adobe Illustrator Advanced Course you will produce stunning imagery by manipulating existing and new artwork using Illustrators advanced and more complex tools. From the start of the training course you will gain new strengths in working with vector art, interact with Photoshop, work with transparencies and learn how to prepare Illustrator artwork for professional print jobs.
We also specialise in bespoke Illustrator Training and can combine and add various elements if required to the Course Content. For those looking to enhance their skills for fashion, textiles or digital art we run specific targeted courses such as Illustrator Courses for Fashion Designers, Illustrator Courses for Textile Design, Illustrator for Digital Artists. We are happy to mix and match any of these to suit your Illustrator Advanced requirements.
Adobe Illustrator Advanced Course Locations...
Our Adobe Illustrator Advanced Training Courses oare held onsite but we can arrange a training suite in a location convenient for you.
We now run Adobe Training Courses across the UK.
Adobe Illustrator Advanced Course Duration...
This Illustrator Advanced Course takes two days
Adobe Illustrator Advanced Course Content...
Illustrator Advanced Paths
Working with Compound Paths
Editing & Undoing Compound Paths
Common Compound Path Problems & Solutions
Expanding a Compound Path
Paths to Fills
Dividing Objects
Offset Paths
Hints & Tips with Paths

Illustrator 3D
Introducing 3D Effects in Illustrator
Extrusion & Bevel
Image Mapping
3D Lighting Options
Complex 3D Shapes
Revolve Tool 3D
Rotate Tool 3D
3D Objects & Transparency

Illustrator Transparency & Blends
Apply & Work with Transparency
Blending Modes to Objects
Understanding Transparency Limitations
Transparency Palette
Isolating the Stroke & Fill
Manipulating the Stroke & Fill
Knockout Groups
Fill Opacity Masks with Gradients & Images
Text & Opacity Masks
Creativity with Opacity Masks
Print Objects with Transparencies

Illustrator Live Paint
Add Additional Strokes & Fills
Add New Paths to Live Fill Groups
Select Objects or Isolate a Group of Objects
Work with Live Paint Tool
Apply various Effects to Live Paint Object Groups
Use Life Paint to Colour Artwork
Sample Colours
Expand Live Object Paint Groups
Live Trace Options
Use Live Trace to Detect Gaps
Live Trace Options to Edit, Close Gaps

Blends & Clipping Masks
Blending between Two Shapes
Custom Gradients
Pen Tool and Blending
Blending with 3D Effects
Converting Blends to make Vector Objects
Clipping Masks
What are Clipping Masks
Working with Clipping Masks
Blending the Clipping Masks
Creating and releasing a clipping mask
Modifying a clipping mask

Illustrators Advanced Brushes
Introducing Illustrators Brush Panel
Brush Strokes, Editing, Deleting
Creating the following Brushes & Understanding their part in Illustrator
Custom Art Brush
Scatter Brush
Pattern Brush
Caligraphic Brush
Customising Brushes
Natural Media Brushes
Bristle Brush & Draw Inside

Illustrator Auto Trace
Use Auto-Trace
The Tracing Options
Expand Live Trace
Artwork into Paths
Edit & Recolour Artwork Using Brushes & Fills

Illustrators Symbols
Create New Symbols
Use Symbols, place Artwork
Symbol Tools, Symbol Instances, Symbol Sprayer
Symbols from Scratch
Manage Symbols
Symbol Libraries

Adobe Illustrator Advanced Training Course Prices...

Our Illustrator Course pricing works on a sliding scale, the more people on the training course the more your company saves.

Standard rate for one person is £300 all inc per day
Each subsequent person is charged at £75.00 all inc per day

This price includes post Illustrator course support for 6 months. We like to build rapport with our clients so any Illustrator Course support would be with the Illustrator Trainer who ran the course. It also includes course notes & online email support.

Adobe Illustrator Advanced Courses onsite throughout the UK, Midlands, North East, North West, East
Anglia, Gloucestershire, Herefordshire, Cheshire, Lancashire, Yorkshire and everywhere else inbetween.
Illustrator Courses...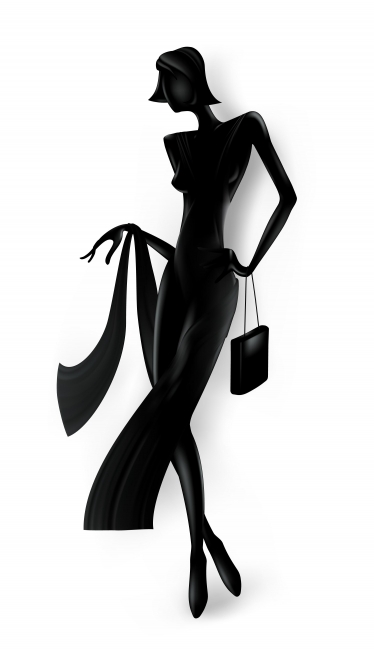 Illustrator Courses...
Illustrator Introduction Course...
Illustrator Course for Fashion Design...
Photoshop Courses...
Photoshop Courses...
Photoshop Introduction Course...
Photoshop Advanced Course...
Photoshop Elements 11 Course...
InDesign Courses...