Photoshop Introduction Course...
Whether its an Introduction to Photoshop Course or Photoshop Advanced Training we can provide training solutions for all needs. This Introduction Course shows how to work with Photoshop's tools, features and panels to hit the ground running and produce beautiful images from the start. All our Adobe Courses focus on working around you and private PhotoShop tuition is held onsite across the UK.
Photoshop Introduction Course Info...
.
No previous experience is needed, you just need to be familiar with a computer. The Photoshop Introduction Course runs for two days and is suitable for individuals wanting private tuition or larger closed company courses. As a guideline the course duration is usually 9.30AM to 4.30PM but all timings can be adjusted to suit you.
We can supply computers with the software preinstalled for a small additional charge.
Whether looking for an Introduction to Photoshop Course or Photoshop Advanced Training we can provide individual tailored courses and develop bespoke Photoshop Training.
Photoshop Introduction Course Overview...
This Photoshop Introduction Course will give you the skills need to produce high quality images for either print or the web. The following training is not cast in stone - just get in touch to discuss how the content can be tailored to create your own bespoke Photoshop Course. This introduction course takes you beyond Photoshop Basics and shows how to manipulate, designe and create professional beautiful images .
Photoshop Introduction
Photoshop Repairing and Replacing Images

Photoshop Interface
None Destructive Workflow
Control Bar
Photoshop Panels
Photoshop Techniques

Clone Tool (remove or replace part/s of an image
Healing Brush (fix damages to part or whole of image)
Red Eye Removal
Content Aware Fill

Photoshop Precise Positioning
Photoshop Layers

Grids / Guides / Rulers
Print v Pixel
Image Resize / Resolution / Artwork sizing
Rotation
Transformation Tools
Working with Crop Tool

Understanding Layers
Creating, Editing, Shuffling Layers
Merging & Flattening Layers
Layer Palette
Fill Layers
Adjustment Layers

Photoshop Practicalities
Photoshop Colour

Working with Multiple Images
Understand different Image Modes
Photoshop Keystrokes
Working with Views
Window >Arrange
Window >Workspace
Image Formats

Working with Colour
Colour Modes
Colour Harmony
Colour Replacement Brush
Hue and Saturation
Colour Balance
Black and White Mode

Photoshop Filters
Photoshop Brushes

Filter Gallery
Liquify
Oil Paint
Vanishing Point

Working with Brushes
Creating Brushes
Brush Tool & Mixer Brush
Brush Presets

Photoshop Selection & Selection Techniques
Photoshop Automation

Lasso, Magnetic Lasso, Magic Wand,
Feathering Selections
Expanding / Reducing Selections
Modifying / Transforming Selections
Quick Masks
Save / Load a Selection

Contact Sheets
Batch Processing
Photoshop Merge & Panoramics
Blending Panoramas
Editing Panoramas
Automation Options

Photoshop Masking
Photoshop Roundtripping

Quick Masks
Quick Mask Mode
Creating Accurate Masks
Adding to & Removing from a Mask

Placing Photoshop files in DTP software
Editing Photoshop Files
Save / Load a Selection

Photoshop Type
Photoshop Colour

Creating Type
Editing Type
Type Masks
Type & FX Effects
Shaping Type
Type & Good Design

Colour Palettes




Colour Models, CMYK, RGB, LAB




Gradients, creating & editing




Mixing & matching Colour


Pantones & Spot Colours
Colour Profiles
Prices for Adobe Photoshop training - our price is per course per day
(the more persons on the course the more you benefit) ALL PRICES INC VAT
Standard rate for one person is £275
All INC per day
Second & subsequent persons £75.00
All INC per day
Laptop Hire is £25.00 All Inc per day
We are Midlands based so depending on your location in the UK travel expenses for the Photoshop Introduction Course training may be incurred.
The above price includes 6 months post course support. We like to build rapport with our clients so any Photoshop course support would held direct with the Photoshop trainer who delivered the course/s. It also includes any and all course materials plus access to our online training tips, tricks & tutorials section.
Photoshop Introduction Course
Locations
Our trainers travel across the UK including Milton Keynes, Luton, Northampton, Bedford, Peterborough and north to York, Liverpool, Chester, Lincoln, Preston
Photoshop Courses...
Photoshop Intro Course...
On this Photoshop Training you will learn...
Photoshop Screen, Menu's, Tools, Panels
Layers
Repair and Replace Images
Photoshop Colour Modes
Photoshop Selections
Masking Techniques
Panorama's
Handling Type in Photoshop
Photoshop Filters
Image File Formats
Working with Brushes
Image Formats
None Destructive Workflow
Photoshop Roundtripping
Photoshop Training
What you say!
Photoshop Bespoke...
Thoroughly enjoyed the day. Learned so much about the Photoshop functions I've always wondered about. Absolutely wonderful working with you! Fab day!
Louise
Thanks for a fab training day - I feel I've gone from novice to expert in a short space of time.
Nicola
Marketing Team
Mansfield Palace Theatre, Mansfield Notts
Photoshop Training Courses...
Photoshop Course for Photographers...
Photoshop Course for Web...
Black & White Backgrounds in Photoshop...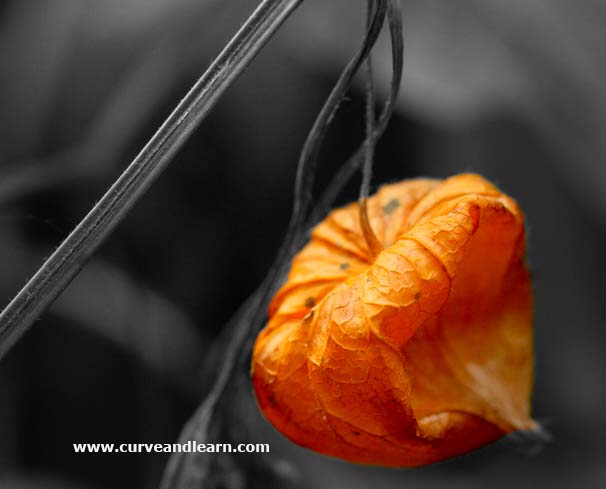 Filter Effects in Photoshop...