Adobe Lightroom Training Course...
This Lightroom Training Course starts ground up working with Adobe Lightroom by showing how to download files from external devices, import them into Lightroom, then edit, retouch then export to Photoshop, print or web. Over the day you will learn and understand the whole of the Lightroom life cycle including the library, develop, print, book, slideshow and web tabs by importing and organising files, enhancing and retouching them then exporting them for print or web. Bring your own images and work on your own shots during the day to build a complete multimedia slideshow for portfolio or client presentations.
We can run Lightroom Courses for individuals or groups onsite across the UK or training can be run in training rooms in the Midlands. These can be run from your office, home or for companies we can organise a venue convenient to your location.
Who would benefit from a Lightroom Course?...
Lightroom Training is suitable for anyone who is looking to increase their skills in digital photography. This course is ideal for anyone looking to enhance and edit their photography to improve and add a professional gleam. This Lightroom Training is suitable for anyone who uses a camera and wants to improve their images for any purpose whether web or print.
Adobe Lightroom & Photoshop Training...
We also run combined Lightroom & Photoshop Training courses for individuals and companies - please get in touch to discuss content and availability.
Adobe Lightroom Fees...
First person on the course £275.00 per day
Second & Subsequent person £75.00 per day
Laptop Hire £25.00 per computer per day
Adobe Lightroom Course Overview...

Workspace Mode
Using Workspace Layout
Left and Right Panels
Understand File Menu Commands
Display Area

Lightroom Tabs
Library and Navigation Tabs
Importing Photo's and Files
Organise Catalogues and Libraries
Library Filters
Work with Film Strip

Develop Tab
Work and Edit Existing Presets
Create and Save Presets
Cropping and Cropping Options
Flipping and Rotating
Lens Corrections
Spot Removal - Clone and Heal Brushes

Develop Tab Tools
Quick Develop & Histogram
White Balance
Tonal Control
Presense, Clarity, Vibrance, Saturation
Split Tones
Detail & Sharpening

Book Tab
Create Book Layout
Set Book Size
Auto Layout and Page Numbers
Guides and Bleed
Type and Background
Send to Blurb, JPEG or PDF

Lightroom Slideshow
Create a Slideshow, Slideshow Options
Prepare Images
Borders & Background Images
Overlays, Layout & Backdrops
Intro & Ending Screens
Working with Audio, Editing Audio

Web Tab
Working with the Web Tab
Create & Edit a Web Gallery
Layout Styles & Templates
Site Info & Colour Palette
Appearance & Pages
Upload Settings

Print Tab
Guides, Grids, Bleeds
Layout Styles
Working with Pages
Page Options
Water Marking
Colour Management

If required we can include the Nik and Topaz Labs Plugins on the Lightroom course - please mention at time of booking if you would like them including.

Adobe Lightroom Training across the Midlands, Leicester, Nottingham, Derby, Leeds, Sheffield, Liverpool, Lincoln, Cambridge, Birmingham, Coventry, Cheltenham, Oxford
Lightroom Training Course...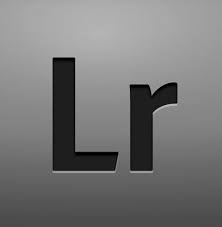 Adobe Lightroom Bespoke
You Said!..
Very good course. I learnt all I needed and am confident using Lightroom now.
Photography Lecturer (Course Leader)
Extremly useful and a great learning opportunity where I learnt a huge amount of new tools and skills.
Photography Lecturer
An entertaining and very informative day that has given insight into how Lightroom can be used. Further practice will be needed but I now know the capability, flexibility and how effective Lightroom can be. A very useful workshop.
Photography Lecturer and HNC Course Organiser
Photography & Graphics Dept, City College Coventry
Lightroom Training Quick Contact...
Lightroom Training...
On this Lightroom Course you will how to...
Work with the Lightroom tabs including: library, develop, print, book, slideshow and web tabs...
Import digital images...
Retouch Images...
Enhance Images...
Crop, Recolour, Repair...
Adjust Tonal Range...
Adjust White Balance...
Work with the Histogram...
Work with Lightroom Presets...
Create Slideshows for Photo Presentations...
Create Web Galleries for Portfolios...
Understand the Principles of Print...
Manage Colour...
Photoshop Courses...
We also run Photoshop Training including Introduction to Photoshop Course and the Advanced Photoshop Course.
Photoshop Introduction Course...