Adobe Photoshop Training Courses...
We run Adobe Photoshop Training in Stoke on Trent, Staffs, Cheshire and North West at all levels from Introduction to Advanced training. Our Photoshop Introduction Course overview can be viewed below but we specialise in organising bespoke Photoshop Courses and Workshops across the Staffordshire region. In addition to Photoshop Courses our Adobe Trainers travel UK Wide delivering InDesign Courses, Illustrator Courses, Dreamweaver Courses and MuseTraining all delivered onsite on your premises. Just ping us an email to discuss your requirements and to organise a suitable Adobe Course in your area. Our Adobe Photoshop Training Courses can be tailored to your specific criteria and content used either from our courses or your company files to create unique Photoshop Courses.
Adobe Photoshop Course Outlines...
All of our Adobe PhotoshopTraining Course outlines are available from the Photoshop Courses button in the Navigation bar or can be viewed on the Curve and Learn Training Page. Any Adobe Course can be adapted - you could combine a one day Photoshop Course with a one day InDesign Course or take a 1/2 day Illustrator Course with 1½ day Photoshop Course- call us to discuss exactly what you need to achieve and we will build the Adobe Training Course around you.
Photoshop Introduction Course Overview...
This Photoshop Introduction Course will give you the skills need to produce high quality images for either print or the web. These Photoshop introduction courses take you beyond Photoshop Basics and shows how professional image design works.
Photoshop Introduction
Photoshop Repairing and Replacing Images

Photoshop Interface




Control Bar




Photoshop Panels




Photoshop Techniques

Clone Tool (remove or replace part/s of an image
Healing Brush (fix damages to part or whole of image)
Red Eye (remove the red from the pupil

Photoshop Precise Positioning
Photoshop Layers

Grids / Guides / Rulers
Print v Pixel
Image Resize / Resolution / Artwork sizing
Rotation and Crop

Understanding Layers
Creating, Editing, Shuffling Layers
Merging & Flattening Layers
Layer Palette

Photoshop Selection & Selection Techniques
Photoshop Automation

Lasso, Magnetic Lasso, Magic Wand,
Feathering Selections
Expanding / Reducing Selections
Modifying / Transforming Selections
Quick Masks
Save / Load a Selection

Creating a Web Gallery
Contact Sheets
Batch Processing
Photoshop Merge & Panoramics
Blending Panoramas
Editing Panoramas

Photoshop Masking
Photoshop Roundtripping

Quick Masks
Quick Mask Mode
Creating Accurate Masks
Adding to & Removing from a Mask

Placing Photoshop files in DTP software
Editing Photoshop Files
Save / Load a Selection

Photoshop Type
Photoshop Colour

Creating Type
Editing Type
Type Masks
Type & FX Effects
Shaping Type
Type & Good Design

Colour Palettes




Colour Models, CMYK, RGB, LAB




Gradients, creating & editing




Mixing & matching Colour


Pantones & Spot Colours
Colour Profiles
Adobe Photoshop Workshops...
We also offer a number of Photoshop Training solutions which include workshops and consultancy to provide faster processes and flows in the workplace. We can come to your premises and organise Photoshop Workshops iron out any current problems and make suggestions as to streamlining current working practises to save both time and money.
So what is Photoshop CC?...
Photoshop CC is available for download from the Adobe Creative Cloud - we are currently working through new Photoshop Courses for CC but thought this quick preview from Adobe TV might be of interest for those currently considering upgrading.
Examples from a recent Photoshop Introduction Course...
Below are a couple of images from the Photoshop Introduction Course - the rose is an example of colour retouching using channels to change colours in an image whilst the second image demonstrates the popular technique of converting colour images to Black and White. The last image an example of repairing a badly damaged old photograph.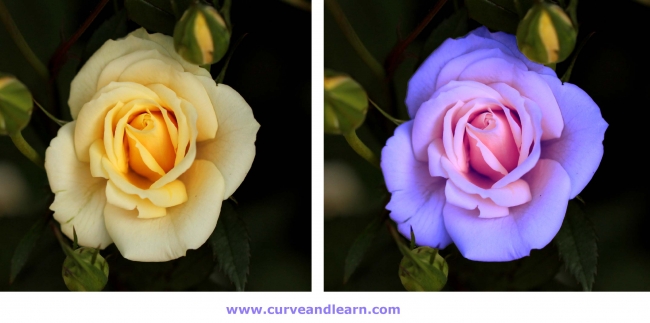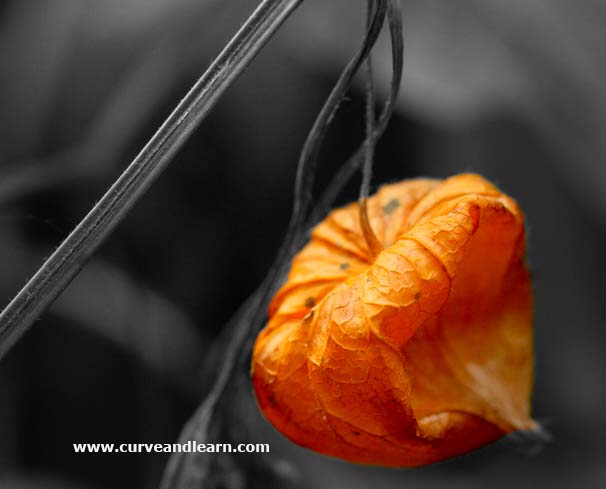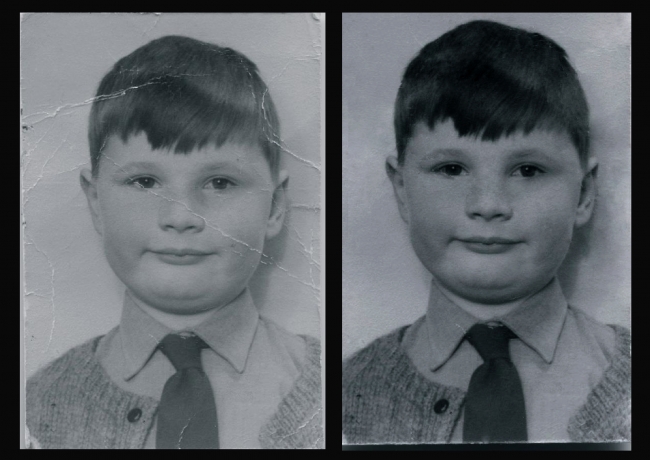 Our Adobe Photoshop Courses are delivered across Stoke on Trent, Staffordshire and all surrounding areas. Our Photoshop Trainers travel UK wide so just get in touch to dicuss trainer availability in your area.