Desktop Training Courses...
Adobe InDesign and Photoshop Courses...
Desktop Publishing Training in Sheffield combines Adobe InDesign and Photoshop Courses. Learn to enhance photography and produce beautiful graphics in Photoshop then include them in InDesign to create rich high impact layouts. With Adobe Design Training you can bring all your desktop publishing inhouse to design and publish your own professional marketing materials or company documents. Desktop Publishing Courses are run in Sheffield and across Yorkshire.
Adobe InDesign Course Overview...
The Adobe InDesign and Photoshop Introduction Course Overviews can be viewed below. We specialise in customising content for the Desktop Publishing Training so content from below can be combined in any way.
Desktop Publishing Training Course Options...
We provide free lifetime support post course and each Adobe Course is accompanied with a set of notes. The combined InDesign and Photoshop Training runs over 2 days.
This Desktop Publishing Training can consist of any combination of courses including the Illustrator Course or the Acrobat Course.
Adobe InDesign Course Design...
On this InDesign Course you create and design high impact spreads and layout. The InDesign Training is designed to cover all the features and functions needed to produce professional documentation from the first day.
We provide Interactive Adobe InDesign Courses both for ePublishing and Interactive design for digital devices. Learn how to create and design promotional and marketing materials then publish online content to iPads, iPhones, Android devices & Kindles. Get in touch to find out more about your options for either Desktop Publishing Training or InDesign Interactive Courses.
Adobe InDesign Course Outline...Day One
Getting started with InDesign
Creating and saving a document
New document setup
Tools / panels
Document navigation

Imagery
Placing images
Editing images / graphic frames
Image formats
Graphic frames

InDesign CC Interface
New Document Settings
Effective Dialogue Box Navigation
Understanding New Document Features

QPR Codes
Create a QPR Code
QPR Code Styles
Editing and Publishing QPR Codes

Tab Handling


Tab palette




Tab characters




Editing tabs




Adding leaders

Colour Panels
Working with Colour
Colour Modes
Colour Swatches
Changing / Matching Colour
Understanding Colour

Smart Layout
Grids & Guides
Smart Guides
Align & Distribute Objects
Rulers (Zero Point),

Text frames
Formatting Text frames
Text frame properties
Text frame – multi column setup
Aligning to Grids

Typography
Placing External Text (Word, RTF)
Paragraph & Character Formatting
Typography & Layout
Create Outlines
Accurate Type for Print
Baseline Grid
Align to Baseline Grid /Align First Line
Grid Properties
Tracking /Kerning /Leading
Working with Rules /above /below
Handling Long Text Frames

Adobe InDesign

Copy & Paste HTML
Copy Code from Twitter
Frame Size & Poster Image
Alternative Layout - Liquid Disply
Design for Mobile Devices
Horizontal & Vertical Layouts
Flexible Column Widths in Frames
Autosize Text Frames
Content Collector Tool
Content Collector Tool Panel

Align to Object

Images
Placing & Importing Images
Resizing, Rotating, Adjusting Images
Working with Photoshop Images
Positioning Images in Layouts
Working with Multiple Images

Object Graphic Styles
Designing Graphic Styles
Adding to Object Graphic Styles Panel
Editing Object Graphic Styles
Graphic Styles to Frames
Saving /Importing /Editing

Type & Images
Working with Text & Images
Working with Text Wrap
Clipping Paths
Removing Backgrounds for Text Wrap
Text Insets

Printing
Preview
Preflight & Package
Export (print) to .PDF
Photoshop Introduction Course Day One...
This Photoshop Introduction Course is delivered Midlands wide and includes the new tools and features included in Adobe Photoshop CC.
Photoshop Digital Retouching for Faces & Figures...
The course includes an indepth look at digitally retouching images to improve and professionally enhance images. It is particularly useful for anyone who needs to airbrush photographs intended for publishing in Corporate Publications or company websites. This Photoshop Course would suit those working in HR, PR and Comms Depts as it shows how to improve photographs and give a professional edge to photographs intended for publication. It makes use of the Clone Stamp, Healing Brush, Desaturate and a number of other Photoshop Tools and Features plus professional hints and tips about how to improve your images.
Photoshop Photography Tools...
Work with the new Smart Sharpen Tool and Camera Shake Reduction to improve and fix imperfect images. The Photoshop Course shows the fundamentals of Camera RAW to edit and improve your photography using the powerful tools contained in RAW. This section of the Photoshop Course would be of interest to those working in various admin depts including HR and PR for producing high quality images for professional digital output in company literature.
Find out about professional design techniques to retouch images, create visual masterpieces and work with imagery.
Learn to edit and improve your photography by using features such as Levels and Curves and change tones and colours in an image by working with Colour Replacement Brush or the Channel Mixer for image and enhancement and colour.
Photoshop Introduction Course Content Day Two...
Photoshop Introduction
Photoshop Repairing and Replacing Images

Photoshop Interface
Control Bar
Photoshop Panels
Photoshop Techniques

Clone Tool (remove or replace part/s of an image
Healing Brush (fix damages to part or whole of image)
Red Eye (remove the red from the pupil

Photoshop Colour Adjustment
Photoshop Cosmetic Enhancement

Colour Adjustment Brush
Channel Mixer
Understanding Photoshop Channels
Channel Mixer Presets
Source Channels

Removing Skin Blemishes
Even out Skin Tones
Brighten the Eye, Whiten the Eye, Colourise the Iris
Recolour the Skin and Improve Tone Range
Sharpen, Diffuse and Desaturate Tools

Photoshop Precise Positioning
Photoshop Layers

Grids / Guides / Rulers
Print v Pixel
Image Resize / Resolution / Artwork sizing
Rotation and Crop

Understanding Layers
Creating, Editing, Shuffling Layers
Merging & Flattening Layers
Layer Palette

Photoshop Design
Photoshop Adjustment Panels

Converting to Black and White
Tinting Images
Adding Textures and Edge Effects
Drop Shadows and Blending
Black and White Conversions

Lens Corrections * Distortions

Adjustment Panel for live Working /None /Destructive
Image Adjustment
Brightness, Contrast, Gamma, Hue and Saturation
Colour Balance
Shadows, Highlights, Midtones
Levels and Curves

Photoshop Sharpening
Photoshop CC RAW 8

Working with Smart Sharpen
Radius /Reduce Noise Sliders
Minimise Halo Effects
Camera Shake Filter

Basics of working with RAW files
Understanding the Screen and the Tools in RAW
Basics of working with HDR
Camera RAW Tools and Features
Upright and Auto Upright

Photoshop Selection & Selection Techniques
Photoshop Automation

Lasso, Magnetic Lasso, Magic Wand,
Feathering Selections
Expanding / Reducing Selections
Modifying / Transforming Selections
Quick Masks
Save / Load a Selection

Creating a Web Gallery
Contact Sheets
Batch Processing
Photoshop Merge & Panoramics
Blending Panoramas
Editing Panoramas

Photoshop Masking
Photoshop Roundtripping

Quick Masks
Quick Mask Mode
Creating Accurate Masks
Adding to & Removing from a Mask

Placing Photoshop files in DTP software
Editing Photoshop Files
Save / Load a Selection

Photoshop Type
Photoshop Colour

Creating Type
Editing Type
Type Masks
Type & FX Effects
Shaping Type
Type & Good Design

Colour Palettes
Colour Models, CMYK, RGB, LAB
Gradients, creating & editing
Mixing & matching Colour
Pantones & Spot Colours
Colour Profiles
Desktop Publishing Course - Prices
First person £300.00 PER DAY
Second & subsequent persons £50.00 PER DAY
Desktop Publishing Courses run for two days and is held in Sheffield and Yorkshire.
InDesign Training Courses...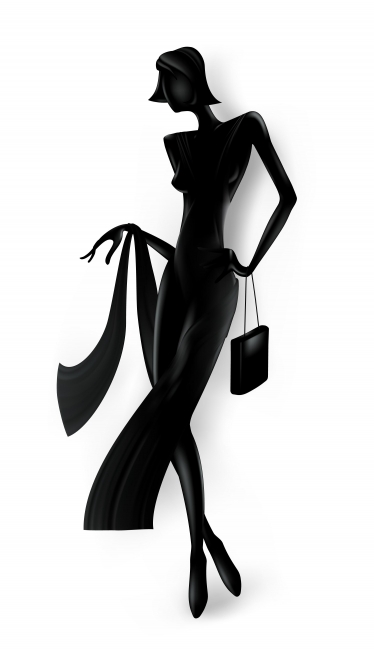 InDesign & Photoshop Course...
Two Day Course combining InDesign and Photoshop...
Produce slick high impact graphics and professional looking layouts...
Design Techniques - Tips & Tricks...
Understand the Print Process...
Bring your own Images and Branding to work with on your Adobe Course...
What is InDesign CC...
Creative Cloud is the latest version of the Adobe Suite including InDesign...
It is primarily a web based subscription service offered by Adobe...
Creative Cloud consists of the majority of Adobe applications including InDesign, Photoshop and Illustrator...
Information details are at Adobe.com
InDesign & PhotoshopCourses...
InDesign Info...
InDesign Introduction Course...
InDesign Advanced Course...
InDesign Interactive Course...
InDesign ePublishing Course...
Photoshop Intro Course...