Adobe InDesign Training Course in Birmingham, West Mid's...
Adobe InDesign Training...
Adobe InDesign Training Courses across the Birmingham region run from Introduction to Advanced levels with tailored bespoke workshops and courses. This onsite InDesign Training is run from your office or home and is ideal for those just starting their digital design journey or anyone seeking refresher training to update current skills. It can be run for individuals or company groups with specific tailored content if required. Although Midlands based our InDesign Courses can be run onsite throughout the UK and we are happy to discuss both content and location for the training.
Adobe InDesign Training Introduction Course...
On this InDesign Intro Course the objectives are quite clear - to get you up and running with the software quickly and efficiently by demonstrating and teaching good practice workflows. You will learn how to work with and edit current documents, deal with various 'text flows' and images. During the course you will learn how to work with InDesignt to create high quality visuals such as flyers, manuals, brochures, foldouts, tenders and newsletters.
As well as the practicals of using the software this course also includes design techniques and clear communicative typography, colour harmony and graphics to create beautiful looking documents.
Onsite Training Rooms...
We can also sort out the onsite training room for you by providing computers preinstalled with the software which will be set up and dismantled on the day.
Laptop Hire is £25.00 per computer per day
InDesign, Photoshop and Illustrator?...
This InDesign Course also incorporates a very brief overview of Photoshop and Illustrator describing the part that these two play in the look of the overall InDesign document. It demonstrates the best practice for working with a variety of image formats and vector shapes and how the three pieces of software work together. This section is optional...
The final part of the day looks at getting documents out to print - whether as packaged InDesign files or .PDF.
Adobe InDesign Pricing...
We run Adobe Training across the West Mids region either from a venue convenient for you or onsite at your premises including in and around Birmingham, Walsall, Wolverhampton, Dudley, Burton on Trent, Stafford, Coventry, Leamington, Litchfield.
Prices for Adobe InDesign Introduction course - onsite per day
All prices inc of VAT
Standard rate for one person is £275.00 all inc
A second or subsequent person £75.00 all inc
For individual tuition travel expenses may be incurred
Laptop Hire £25.00 all inc per machine per day
Adobe InDesign Introduction Course Outline...
Getting started with InDesign
Creating and saving a document
New document setup
Tools / panels
Document navigation

Imagery
Placing images
Editing images / graphic frames
Image formats
Graphic frames

Tab Handling


Tab palette




Tab characters




Editing tabs




Adding leaders

Colour Panels
Working with Colour
Colour Modes
Colour Swatches
Changing / Matching Colour
Understanding Colour

Smart Layout
Grids & Guides
Smart Guides
Align & Distribute Objects
Rulers (Zero Point),

Text frames




Formatting Text frames




Text frame properties




Text frame – multi column setup

Typography
Placing External Text (Word, RTF)
Paragraph & Character Formatting
Typography & Layout
Aligning Type to Baseline Grid
Typography Kerning, Tracking, Leading

Images
Placing & Importing Images
Resizing, Rotating, Adjusting Images
Working with Images from Photoshop
Positioning Images in Layouts
Working with Multiple Images

Illustrator Basics
Overview of Illustrator
Illustrator in Combination with InDesign
Objects / Vectors

Photoshop Basics
Overview of Photoshop
Photoshop in Combination with InDesign
Resize, Rotate, Crop & Save

Type & Images
Working with Text & Images
Working with Text Wrap
Clipping Paths
Removing Backgrounds for Text Wrap
Text Insets

Printing




Preview




Preflight & Package




Export (print) to .PDF

We are Midlands based so depending on your location in the UK travel expenses may be incurred.

The above price includes 6 months post course support. We like to build rapport with our clients so anyAdobe Indesign Introduction course post support would be held directly with the Adobe Indesign Trainer who delivered the course/s. It also includes any and all course materials plus access to our online training tips, tricks & tutorials.
InDesign Training Courses UK Wide...
Onsite Adobe Training is run in most locations across the UK including...
Adobe InDesign Training in Sheffield, Leeds and Yorkshire
Adobe InDesign Training in the Midlands
Adobe InDesign Training in Wolverhampton and Welshpool
Adobe InDesign Training in Liverpool
InDesign Training Course
InDesign Introduction Course
Intermediate InDesign Training in Lincoln, Lincolnshire
Adobe InDesign Courses in Warwickshire, Coventry, Nuneaton, Warwick, Leamington Spa
Adobe InDesign Advanced Courses in Gloucestershire, Gloucester, Cheltenham, Bristol, Cirencester, Stroud
Adobe InDesign Courses in Cheshire, Chester, Crewe, Northwich, Runcorn, Widness,
Yorkshire InDesign Training in Leeds, York, Harrogate, Sheffield, Bradford, Doncaster
Adobe InDesign Courses in Leicestershire, Loughborough, Melton Mowbray, Hinckley, Lutterworth, Coalville, Ellistown, Ashby de la Zouch
Adobe InDesign Courses West Midlands, Birmingham, Solihull, Wolverhampton, Shrewsbury, Kidderminster, Stourbridge, Kennilworth, Cannock
Adobe InDesign Courses Nottinghamshire, Nottingham, Worksop, Newark on Trent, Bullwell, Sutton in Ashfield
Adobe InDesign Courses Derbyshire, Derby, Macclesfield, Chesterfield, The Peak District, Matlock
Adobe InDesign Courses Staffordshire, Rugby, Stoke on Trent, Stafford, Tamworth, Burton
Adobe InDesign Courses East Midlands, Lincoln, Peterborough, Northampton, Kettering, Rutland Water
Adobe InDesign Training Courses, Liverpool, Manchester, Blackpool, Preston, Lancashire,
InDesign Digital Apps Courses
InDesign Courses...
InDesign Course...
Find out more about our InDesign training fill in the quick contact form below for a fast response...
InDesign Course
Testimonials.
InDesign Introduction Course...
Thank you for the two wonderful days you did with the MSc students. They learnt a lot and they really could not praise you enough.
David McMahon
Director of Photography & Imaging
Biological Photography & Imaging MSc, BSc
University of Nottingham
InDesign Bespoke Training...
The InDesign Course was customised to cover the aspects of design specific to our own forms. Using actual examples of our products meant that we learned a lot about how to go about this work. It highlighted several areas where productivity can be improved.
A extremely interesting and useful InDesign Course. Thank you.
John Gill
Team Manager
Home Office
Sheffield
InDesign Training...
Great training session with a real achievement at the end of the day.
James Baxter, Marketing Manager, Leeds College of Music
InDesign Training Courses...
InDesign Introduction Course...
InDesign Intermediate Course...
InDesign Interactive Course...
InDesign ePublishing Course...
InDesign Upgrade Course...
InDesign & Photoshop

Combo Course...
InDesign & Photoshop Training...
Adobe MasterClass Training Course...
InDesign Trainer...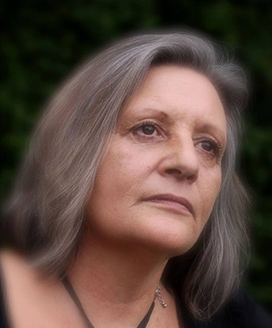 Greta runs all the InDesign courses including the InDesign Introduction Course. She is a highly respected digital design trainer and consultant with over 2 decades of experience in corporate training. She has a large and diverse skillset and when not training can be found clicking away behind a Canon lens. Greta is published and has been technology correspondent for Writing Magazine for nearly 12 years often writing about InDesign, eBooks and ePublishing.